The Holiday Season's Essentials!
Palazzo Cabernet Franc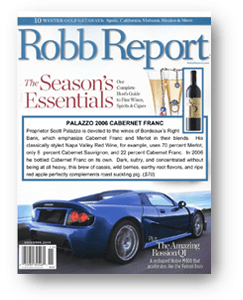 Proprietor Scott Palazzo is devoted to the wines of Bordeaux's Right Bank, which emphasize Carbernet Franc and Merlot in their blends. His classically styled Napa Valley Red Wine, for example, uses 70 percent Merlot, only 8 percent Cabernet Savignon, and 22 percent Cabernet Franc. In 2006 he bottled Cab Franc on its own . . .
Sajjad Hossain Sagor November 27th, 2018
Posted In: