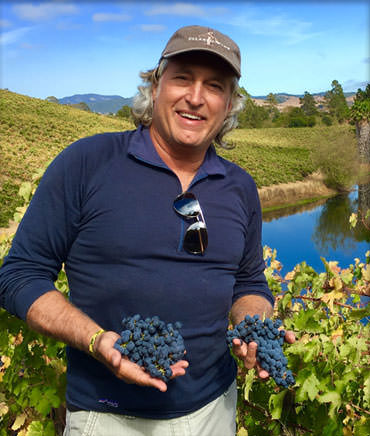 Scott Palazzo
visionary of palazzo wine
SCOTT PALAZZO is a man who follows his passions ~ and in the process, invites everyone he meets to
come along for the ride!
Creative, energetic, and fervent in his convictions, Scott came to the wine world with a vision formed by
both his Italian heritage and his artistic sensibility. Raised in an Italian
household, Scott grew up with wine as a backdrop for life's everyday
events, meals, and celebrations.
An artist at heart...and a rolling stone by nature...his path to becoming
one of the top winemakers in Napa Valley took many twists and turns.
At age 19, a 3-month trip abroad to Europe evolved into a much longer
stay, and landed Scott in France. With his guitar on his back, Scott
wandered into the small wine-making village of ... [ MORE ]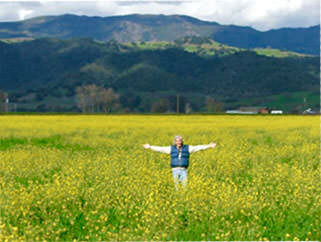 I Love Napa Valley!
–À Votre Santé!