A Baby-Petrus Perhaps –
Palazzo 'Right Bank' Proprietary Red Wine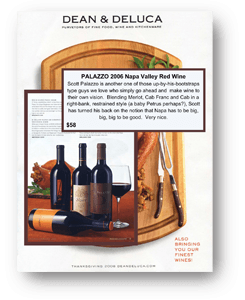 Scott Palazzo is another one of those up-by-his-bootstraps type guys we love who simply go ahead and make wine to their own vision. Blending Merlot, Cab Franc and Cab in a Right Bank restrained style ( a baby Petrus perhaps?), Scott has turned his back on the notion that Napa has to be big, big, big, to be good . . .
Sajjad Hossain Sagor November 27th, 2018
Posted In: